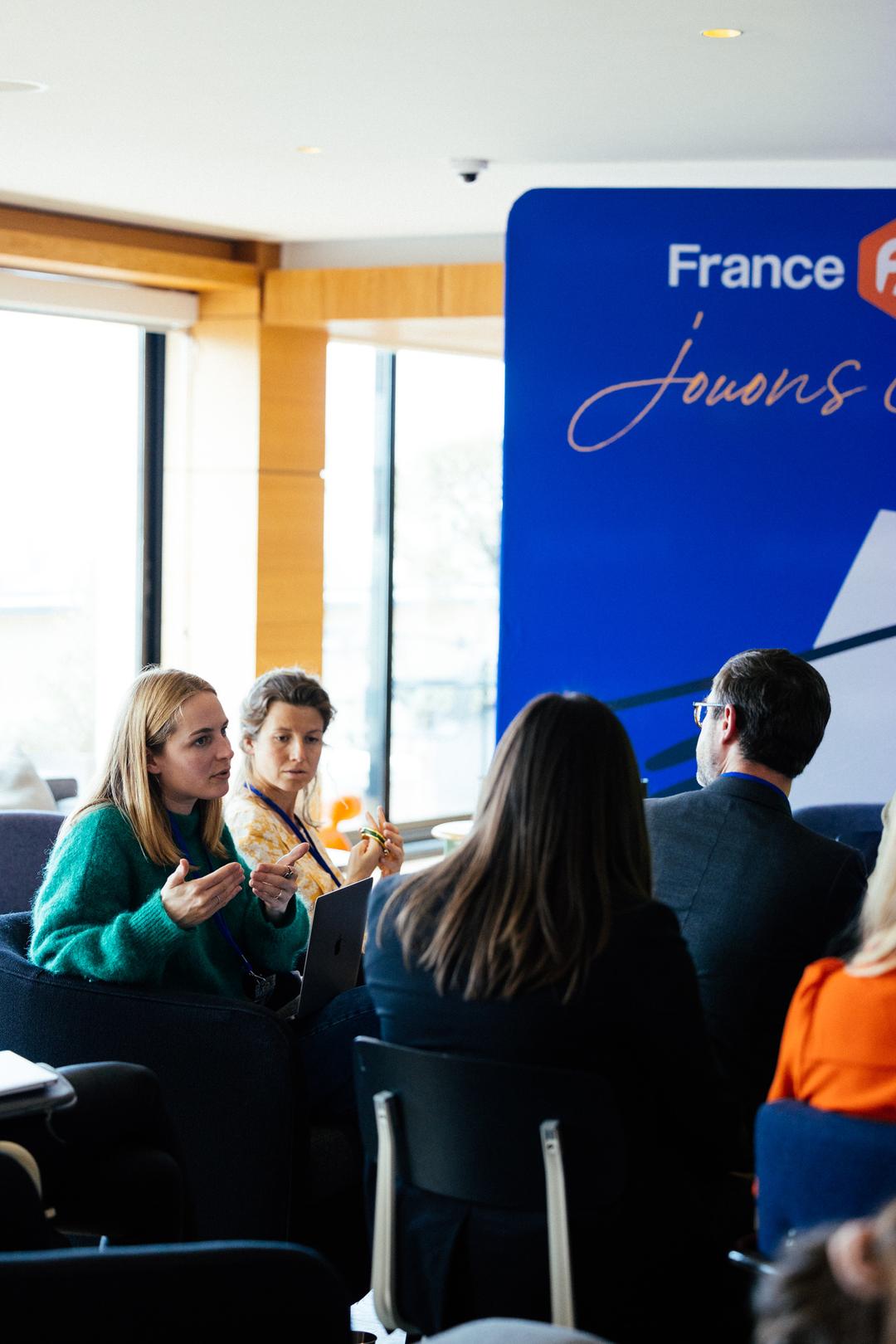 June
2023
Jobs in startups in 2023
France
We are unveiling an exclusive study on employment in French startups in 2023, in partnership with Actual Group. The study reveals that the French ecosystem has created more than 1 million jobs across France and in all sectors.
With global tech industry living through turbulent times, France Digitale has teamed up with Actual Group, a major player in the French employment market, to publish a study on employment in startups in France.
A few lessons
Our study reveals that the French ecosystem has created more than 1 million jobs throughout France and in all sectors. In particular, you will find a geographical analysis and by economic sector of the distribution of startup jobs.
An analysis of the career paths of startup employees also shows that startups hire at all levels of training, and 85% of these jobs are permanent. Finally, we highlight the 5 jobs that will emerge in startups over the next 3 years.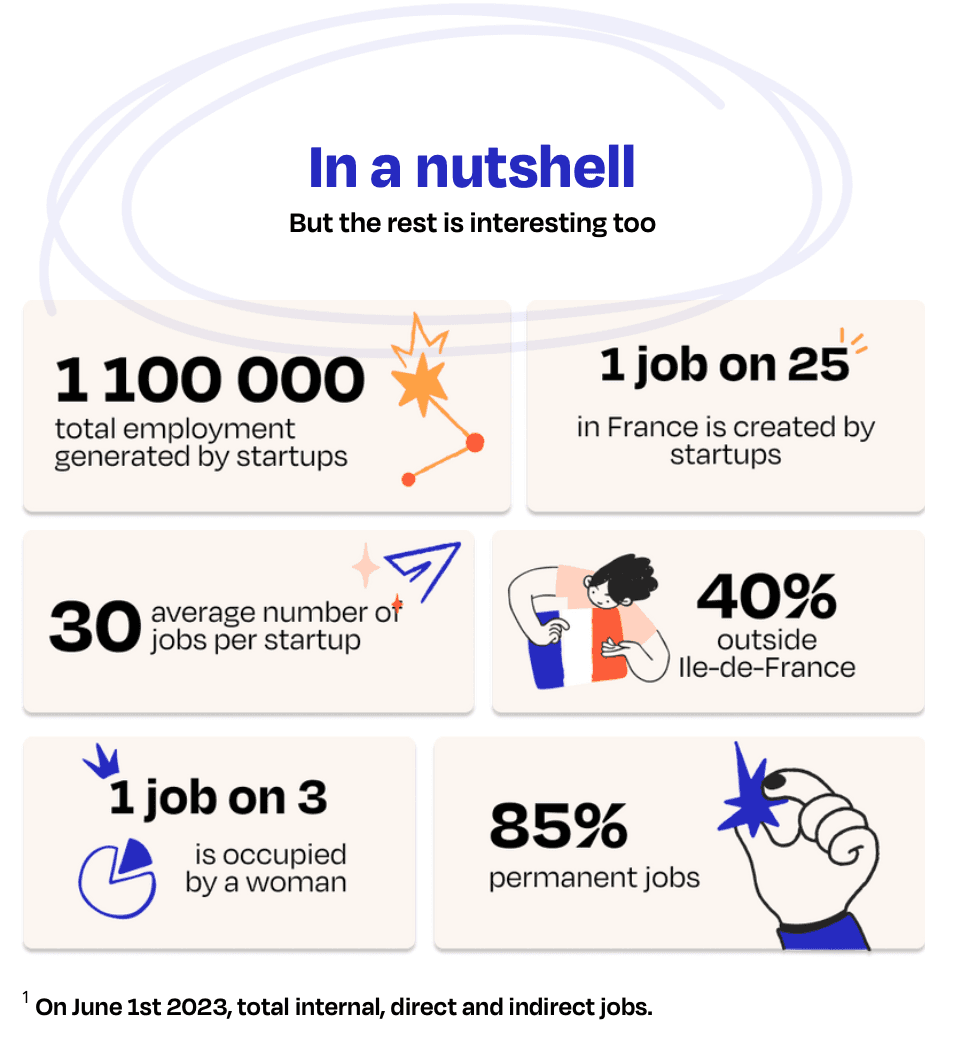 Maya Noël, Managing Director of France Digitale: « In France, 1 in 25 jobs is created, directly or indirectly, thanks to startups. This performance underlines the growing impact of our ecosystem throughout the economy. What's more, within the 12 months, we expect at least 50,000 more jobs to be created by startups, including ⅓ of them outside the Paris Region. These figures show how important it is for our startups to recruit the right profiles to help their projects grow. This is an issue that France Digitale has been working on for 10 years now ».
« Startups create a real dynamic in terms of jobs across the whole economy, including local ecosystems. This dynamic also has an impact on all businesses, large and small, which feed off these innovations and now, more than ever, need to accelerate their digital transformation. It is in response to this growing need for skills that Actual group is supporting the Holberton project in France, which aims to train the future developers that our companies and startups need to grow » says Bruno Sola, Actual group's Chief Digital Officer.
The jobs of tomorrow are already in start-ups
While recruitment remains an obstacle for over 60% of startups in France (source), this study reveals for the first time the 5 jobs that startups will need more and more over the next 3 years.
In addition to tech jobs still in high demand (developers, data and AI experts, etc.), these 5 jobs are:
Carbon and biodiversity accountants, a sign of the growing importance of CSR and extra-financial reporting in start-ups;
X-Ops roles to improve efficiency and operational execution across all teams;
Public affairs directors to help analyse the impact of and anticipate the many regulations in the digital sector;
Chief freelance officers to support employees' growing desire for the flexibility offered by freelance positions;
Sales enablers, or the evolution of sales positions into sales facilitators to support the transition to increasingly consultative selling.
Would you like to join a startup?